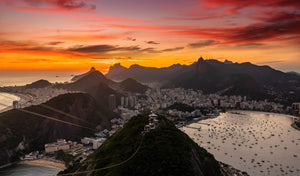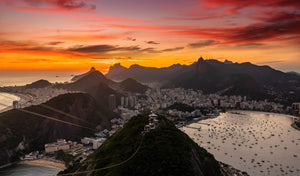 Frequently Asked Questions
We've got you covered! These are the top questions we get asked by clients on topics ranging from booking to trip logistics and COVID-19, but if there's anything you need more information on, or if you have a question that we haven't answered below, please reach out to us at info@roamwildtravel.com.
We recommend a minimum of 3-6 months planning time before your departure whenever possible. The properties we work with are boutique properties, which means a lovely intimate experience for guests, but also means that there are fewer rooms available to book.
Still, if you only have a couple of weeks before your departure, don't worry! We can work around hotel availability and come up with an itinerary that meets your needs, regardless.
We've been planning experiential travel to Latin America since 2014.
We specialize in travel to Latin America's most amazing locations. Our Central American destinations include Costa Rica, Mexico, Belize, Guatemala, Panama, Nicaragua, and Honduras.
Our South American destinations include Ecuador, Colombia, Peru, Argentina, Brazil, Chile and Uruguay.
Absolutely! The itineraries on our site are not set in stone; instead, they are meant to be a source of inspiration and meant to give you ideas for what your trip could look like.
Every trip we plan is custom-built around each client's wants, needs and budget. Your trip won't look exactly like anyone else's.
We are more than happy to advise you of the best routes to get to Latin America, but we do not typically arrange international flights. This gives you the flexibility to book how you want - many of our clients use travel or credit card points for their flights, for example.
We custom-build trips for each client, so you won't be traveling with a group unless you want to, and you bring your own crew along.
We accept credit card payments, or wire transfers to our bank account. There are no additional fees to pay via credit card, though international wire transfers may incur a cost (usually around USD $35-50, depending on your financial institution). Trip prices are quoted in USD.
Yes, you can! Please let us know at the time of booking.
Your balance payment is due 60 days (8 weeks) before your intended departure date. For bookings made less than 60 days before departure, the entire trip cost will be payable upon booking. For more information, read through our Booking Conditions.
After booking, should you need to cancel with more than 60 days notice, your deposit (50%) will be forfeited. If you cancel with fewer than 60 days notice, your entire payment will be forfeited. Because of this, we recommend purchasing a trip cancellation policy so you know your investment is secure! For more information, please read through our Booking Conditions.
Unfortunately, we cannot give price breakdowns due to the confidential nature of the contracted rates we receive from our partners. We can, however, give you a high level breakdown of the approximate amount spent in transportation, accommodation, and meals & tours.
We recommend packing as light as possible, mainly because most domestic airlines in Latin America have restrictive baggage policies (you can usually travel with more baggage than the allowed amount, but there is a cost). That being said, the specific requirements for your trip will vary depending on where and when you're traveling, so we provide all guests with a suggested packing list before your departure.
Bring whatever kind of luggage suits you best. We recommend a lightweight suitcase or backpack due to baggage weight restrictions on domestic flights. Suitcases with wheels may not work well on dirt or cobblestone roads.
Requirements for travel visas vary depending on your nationality and your destination. We are unable to arrange visas on your behalf, but can provide you with resources to help you determine if visas are required for your travel. If you do require a visa, you can arrange it yourself, or through a visa processing company.
It is your responsibility to ensure that you have the appropriate vaccinations or medications needed for your trip. The only way to receive the most accurate, up-to-date travel health information is through your family physician or a specialist at a travel health clinic. Bear in mind that many vaccinations need to be given months before departure (and may require boosters) to reach full efficacy.
All of our trips require that you have travel medical insurance that includes at least USD $200,000 worth of emergency evacuation and repatriation coverage. In addition, at this time we strongly recommend purchasing trip insurance that covers COVID-19, in the event you test positive while traveling and are required to quarantine for a time (typically 5-10 days depending on local government mandates). Trip cancellation insurance is also recommended but not mandatory.
Tips are not included in your trip price, and are given at your discretion. The trip documentation you'll receive prior to departure includes country-specific suggested tipping amounts for tours, transfers, restaurants and other services.
Yes! All of your in-country transportation - whether by land, sea or air - is included in your package.
In general, our trips include either private transfers or semi-private shuttle transportation (small shuttles/vans with fewer than 20 passengers). In most cases, we do not recommend car rentals, though there are certain circumstances where a car rental is the best fit for a client's trip. We do not use public transportation.
We are happy to plan a trip for you, regardless of whether or not you are vaccinated. That being said, several of our destinations have current restrictions in place for non-vaccinated travelers, ranging from mandatory quarantines upon arrival to restrictions around who can patronize restaurants or stay in hotels. For this reason, we may suggest you travel to alternate destinations with less rigid restrictions.
Although there is always a risk to traveling during these unprecedented times, your health and safety is our top priority, and the top priority for our local partners on the ground. Travel medical insurance is a requirement while traveling with ROAM, and we strongly recommend you purchase a policy that covers COVID-19 illness, in case you test positive while you're away and have to quarantine.